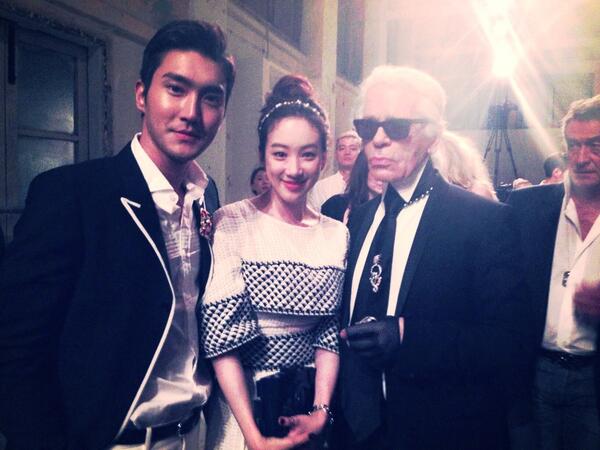 Beautiful Korean actress Jung Ryeo Won dropped tweet hints alongside with Super Junior Choi Siwon for their trip to Singapore this mid-week.
Chosen to be the distinguished guests from Korea for Chanel Cruise Collection Show held in Singapore, they had attended the event on 9 May 2013.
At the show, they both had a chance to meet and take a photo together with the reverent designer from Paris himself, Karl Lagerfeld, and the photo was shared from Jung Ryeo Won's Twitter.
Netizens commented how "it's a great shot of all you three!" and "A great chance to meet Karl Lagerfeld in the Chanel Show!"
The Chanel show ended with an elegant touch and mingling A-lister Hollywood and other Asian stars that came to watch the show.